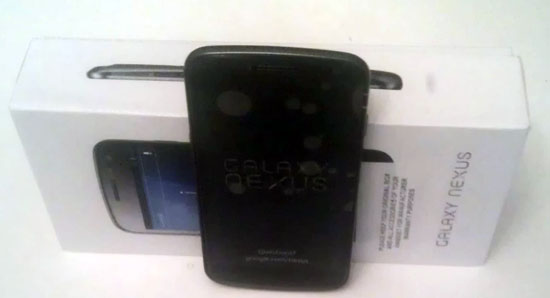 Sorry for the crappy quality. It's 3AM and I'm in a lazy mood. My new phone, a Samsung Galaxy Nexus. It's awesome.
An absolutely massive upgrade from my two year old HTC Desire mobile phone, which has served me well.
The best thing is that I'm now paying $20/month less than before. I was paying $79/month, now it's $49/month + $10 handset repayments.
The only sad thing is that my phone is sitting on my desk until my case arrives. I ordered the excellent
Otterbox
Defender case for the Galaxy Nexus. I had the Invisible Shield on my HTC Desire for about a year, but I didn't like it much it all. It started to come off, in the end I had it stuck to my phone with masking tape.
I heard about the Otterbox cases on one of Leo Laporte's podcasts and haven't looked back. The quality is just amazing, and I'm a huge fan now.
UserAgent: Mozilla/5.0 (Windows NT 6.1; WOW64; rv:10.0.2) Gecko/20100101 Firefox/10.0.2